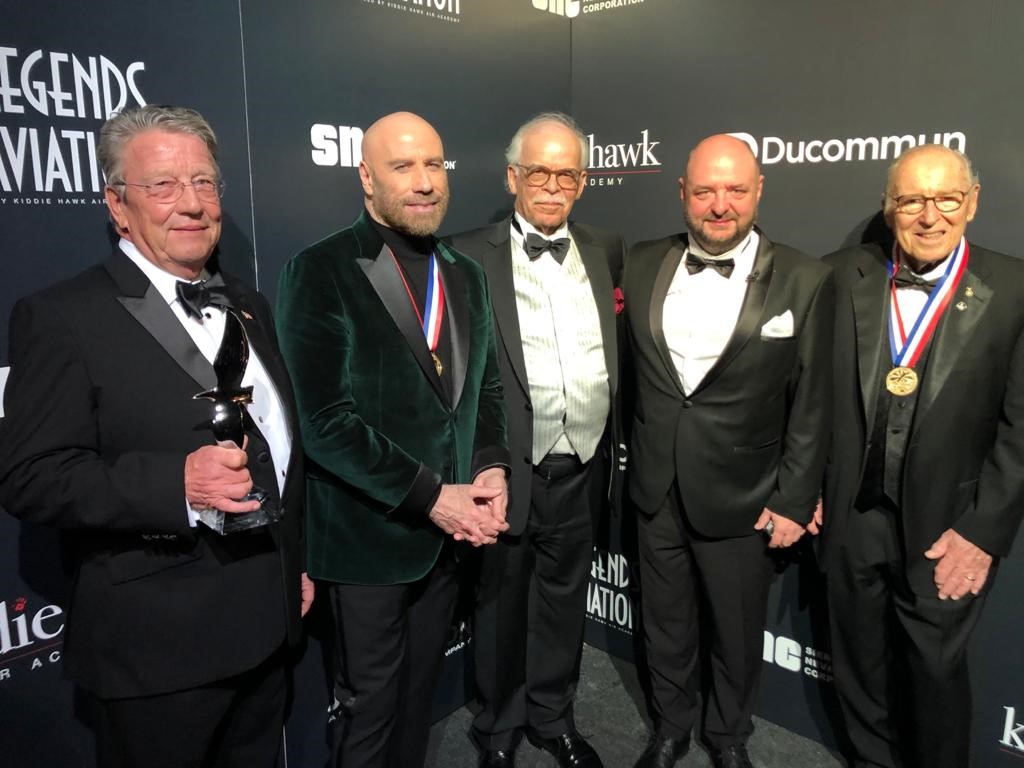 Thomas Schrade of AWB-USA was honored at the Living Legends of Aviation 17th Annual Award
Aviation Without Borders USA (AWB-USA) is pleased to announce that Tom Schrade, Senior Advisor and one of the founding members of AWB-USA has been honored for his humanitarian work at the Living Legends of Aviation 17th Annual Award in Los Angeles on January 16th, 2020.
A Minnesota native, Tom always dreamed of earning his wings, however, he put these dreams on hold when he chose to serve his country, deploying on multiple missions as a specialist diver with the US Navy. Tom is an honorary member of the US Coast Guard as a result of his herculean effort in saving one of their vessels.
Tom returned to Minnesota in 1973 where he began his career in restaurant, hospitality and real estate development which included shopping centers, theme parks, hotels and licensed casinos in Mississippi and Nevada.
Despite his demanding work schedule, Tom went to pursue his dream of becoming a pilot which culminated in his commissioning the rebuilding of the 1928 Sikorsky S-38. Tom was the first person to successfully cross the Atlantic in a Sikorsky S-38, dubbed "The Explorer's Yacht".
Tom flew his Sikorsky S-38 together with several friends from Minneapolis to Frankfurt, Germany in support of Luftfahrt ohne Grenzen (LOG) / Wings of Help. This project was the beginning of a three-year tour to more than 40 airshows across Europe promoting humanitarian aid work by LOG/Wings of Help.
As a result of the Haiti earthquake in 2010, Tom, like many of his fellow Americans stepped up to assist the Humanitarian efforts. He immediately offered to donate his 40,000 square foot Cirque du Soleil tents for use in Haiti. Tom complimented his offer of the tents with a crucial offer of support from Conrad N. Hilton Foundation to finance the shipment of the tents in 13 forty-foot sea-line containers from the storage in Reno, Nevada to Haiti.
In October 2019 Tom co-led a joint AWB-USA and LOG /Wings of Help's Emergency Response mission to the Bahamas in order to provide humanitarian supplies to the affected communities in the region. Tom currently resides in Palm Beach, Florida and continues to assist AWB-USA and is an active member of the Living Legends of Aviation.