India is seeing record cases of Covid-19, with more than 350,000 cases being recorded in a single day. Aviation Sans Frontieres (ASF) / Aviation Without Borders (AWB) is actively mobilizing critically needed support to assist our local counterparts in India with their monumental efforts in trying to stem the tide of this unceasing crisis.
India is experiencing a devastating surge of Covid-19, with a record high of 352,991 new cases and 2,812 deaths recorded in single day on April 25th 2012. Infection rates within India are the highest ever seen – nearly triple last year's highest rates – while less than 2% of the population has been fully vaccinated against Covid-19.
ASF/AWB is coordinating with local counterparts to enable local innovative solutions in order to assist the overwhelmed communities to respond as they deem appropriate in the effort to slow the dramatic spread of the unrelenting disease.
How can you help? Make a lifesaving gift to support our Covid-19 response in India:
Are you an aviation or supply chain solutions expert who would like to learn more about volunteering with our global ASF/AWB family? Drop us an email and join our volunteer roster.
India Covid-19 Crisis in Pictures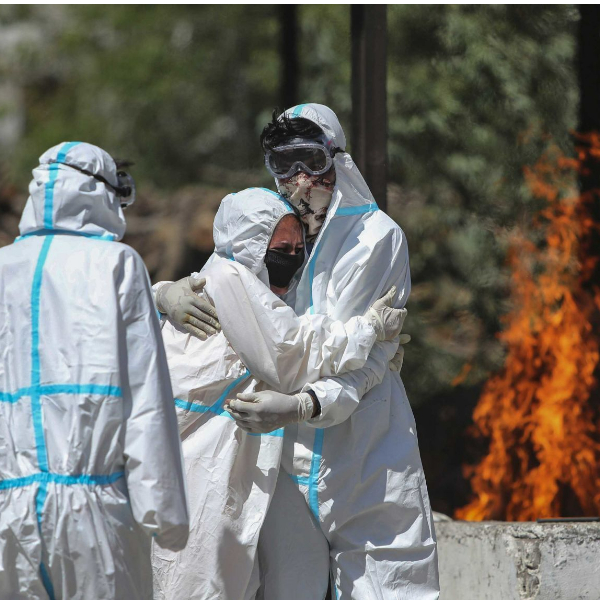 Stay up-to-date on this story and our lifesaving work around the world by following us in our social media handle below, and help spread the word by sharing stories that move and inspire you.